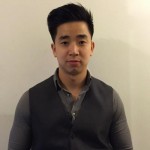 Michael Le – Founder and CEO
Michael Le is the founder of Fundraise for Vietnam and driving force for charity. Although he was born and raised in the united kingdom, he acknowledges home will always be Vietnam and is fully aware of current problems that the disadvantage children face on a day-to-day basis. From a very young age, he was brought up to appreciate everything he had, even when others laughed at his possessions.As he grew up,he took an interested in the Vietnam war and soon began to learn the aftermath- in the form of Agent Orange. In 2013, the volunteered in Go Vap orphanage where he had the opportunity to make a difference at the orphanage as he was working with newborn babies, healthy kids, and a large portion of children suffering from severe medical conditions such as Hydrocephalus (more commonly known as 'water on the brain'), cerebral palsy, body malformations, and other physical and mental disabilities attributed to Agent Orange. While working alongside the orphans, he gained a unique perspective on life that helped him understand that so long as love and affection are being spread throughout communities, monetary/materialistic things are of no value. In August 2013, Fundraise for Vietnam was born and with a committed team on board, there is hope to give the underprivileged children in Vietnam a second chance in life.
---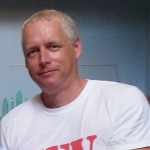 Michael Russell-Mott – Director

Michael Russell-Mott is the director of Fundraise For Vietnam. Ever since his first visit to Vietnam and subsequent meeting of a lady called Brenda Smith, his intention has been to become involved in volunteer work in Vietnam. One of his main inspirations for this came from getting to know Brenda, from seeing and listening to her dedication to raise money throughout the year for the orphans in Vietnam, and then seeing her go back each year to donate the money and visit and care for a boy called Minh Anh. He went to Vietnam with Brenda a few years ago and went with her to the hospital in HCMC that she visits every year. In the hospital, children with various disabilities and other problems (including the effects of Agent Orange) are being looked after, and also the boy Minh Anh. Seeing the disabilities and conditions that the children had first hand, and the care that they required, he knew for sure that he wanted to give hid time to help in any way he could. It sure gave a different outlook on life. Also, watching the children's faces light up upon seeing Brenda arrive, and seeing Minh Anh so happy to see her, was a great sight.
---

Nam Le – Treasurer

Nam Le is the treasurer for Fundraise For Vietnam. He is currently an accountant at Channel 4.

---

Johnny La – Events and fundraising manager

Just like Michael i was brought up in one of  the poorest London boroughs in the uk. I was brought up to appreciate what was available to, this included education, care, love, support and sacrifices my parents had made to ensure i had a life they never had.
Throughout my childhood it was always a struggle to find opportunities to better myself, as crime and gang related issues always dominated the headlines in my local area. My local youth club provided me a chance in life, kept me off of the streets and gave me the extra support i needed to achieve my dreams and goals. Up until now, i have volunteered at my local youth club over the last 8 years as both a youth leader and FA licensed football coach. However, when approached by Michael Le (a good friend) about this initiative, i could not pass up on this opportunity. My involvement with Fundraise For Vietnam stems to my heritage and to offer the children of Vietnam a 'chance in life' that i was lucky to be given.