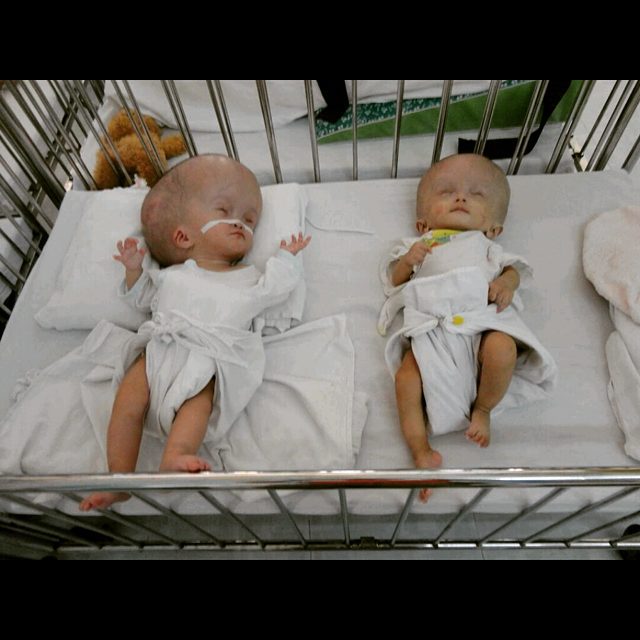 2 years ago, I packed up my bags and headed to Go Vap orphanage to volunteer for 2 weeks. From a young age, I just couldn't accept the children of Vietnam still suffering from Agent Orange, despite the war ending 40 years ago. At this point, I've only seen pictures and videos but broke down inside upon my arrival at Go Vap orphanage. Was I too late? Could I save a life? Why did the family abandon their beautiful child? Why does Agent Orange still affect one generation to another? So many questions that I just couldn't answer.
I met Hien, a 7 year old girl, who was in her late stages of hydrocephalus. She was bed – ridden and just looked as she was waiting for death to call her name. I didn't take a picture of her as she was in a bad state but the only appropriate picture i took was 2 newborns suffering from Agent Orange from birth. Before I left Go Vap orphanage, I told Hien I was planning to come back the following year to visit her. A few weeks later, I was informed she had passed away.
Next year, Fundraise For Vietnam will be heading back to Vietnam to help poor families and orphanages (not government funded) with paying for hydrocephalus operations to give them a second chance in life. I want to take this moment to thank everyone who has made donations to make it all possible. If you know any poor families or orphanages that are not government funded in Vietnam, please do get in touch. We can't change the past but we can shape their future. Together there is hope.